Business Insurance 101
So, you're looking for Business Insurance?
Ahh yes, the hated but necessary evil of owning and operating a business. You get requirements from what seems like everywhere! Whether it be:
Contractual obligations you need to abide by in order to "get the job"
Lease or purchase obligations from the bank in order to "lease that property" or "satisfy a mortgagee or lienholder"
Statutory coverage obligations by the state for licensing or regulatory purposes
While all these requirements are important here at SAI, we pride ourselves on showing you where your risk and exposures are to help you make a clear business decision on the type of coverage that fits your needs. We also make a point to provide you the coverage that will keep your business up and running, should a catastrophe strike!
Since there are so many different coverages available, the more information you share with us, the more concise and detailed our advice can be, applying coverages only specific to your line of work. Let us build a complete insurance portfolio just for you to meet your ongoing needs.
Below you will find some basic coverage and terminology to get you started.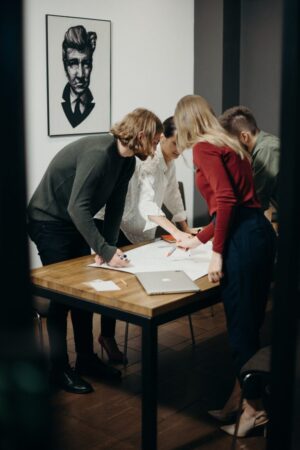 Industries Served:
Business & Professional Services
Medical Offices
Financial Services
Personal Services
Retail
Contracting
Manufacturing & Assembly
Technology & IT Services
Real Estate
Restaurants
Wholesalers
Specialty Programs For:
Landscapers
Small Artisan Contractors
Large General Contractors
Restaurants
Tech & IT Services
Core Coverages For Most Businesses
We can't wait to educate you on our Business Insurance products! If you ever have any questions at all, please do not hesitate to reach out to us by phone, email or just set up an appointment! We can't wait to hear from you! Our Business Insurance Knowledgebase is growing everyday, so check back soon for new pages.
Reach Out To Us!
We would be happy to spend time with you going over coverages, solutions as well as your concerns. Reach out to us to get personalized advice specific to your needs. See below to call us or make an appointment. Or, submit your information if you wish us to email you instead. Please do not provide personal information such as social security numbers in this form. We want your information to stay safe; use this form just to start the conversation.
Business Insurance Request
Call An Agent
Don't want to explore the site? Sick of reading this insurance mumbo-jumbo? No worries, we are here to take your call and answer your questions. We're open: Monday – Friday from 9am-5pm.
Set An Appointment
Hate talking to a faceless person over the phone? Rather meet up face-to-face and put a smiling face to a name? Whether you want to come to our office, want us to meet you, or want to see us through your device in a virtual meeting, we have the options you are most comfortable with.
Get Quotes Instantly!
Our simple, yet powerful, SAI Quoting System is ready to take your detailed information, run it through a bunch of our companies and spit out some rates!
*Note: We can only provide instant rates for the states in which we are licensed*