Personal Home Insurance 101
So, you're looking for Homeowner's Insurance?
So, you're a bright eyed newcomer who just bought your first home…or maybe your kids moved out and you sold your home and bought a condo…or possibly you decided, screw this ownership thing, I want to rent, and you found an apartment perfect for you.
Whether it's your first residence, or your fifth, everyone needs some form of home insurance. If you own a place, it's generally your single most valuable piece of property. I mean, who wouldn't want to protect that!
Even if you are just renting a place, you still have couches, tv's, and a closet full of clothes! What would you do if everything went up in flames, and you lost everything? Look around your home, I'm sure you will see it all adds up.
Aside from protecting all that STUFF that we own…What about when someone trips and falls over that awesome throw rug in the doorway? Or when Fido decides to bite the mailman that carried bacon in his pocket?
With all these crazy insurance terms, where do I start?
Why does my policy look like a laundry list of coverages?
Do I have enough coverage? Too much?
Will I really be protected if something happens?
---
Before we begin, are you already an expert on the basics?
We are excited to shower you with all the best tips and advice, but first, you need to have a basic understanding of insurance and coverages. If you believe you are already a home insurance wiz, feel free to pass our coverage breakdown below and skip ahead to the good stuff…
Such as how to keep those sacred dollars in your pocket without leaving yourself unprotected! Face off against Izzy, testing your knowledge while allowing him to fetch your personalized breakdown of auto insurance tips & tricks. Izzy's obsession with insurance allows him to measure your risk and help show you all the ways you can save money without sacrificing coverage.

Just answer a few questions to face off against Izzy, he loves insurance and can't wait to fetch you some useful knowledge he buried. Woof!
So, about these Home Insurance coverages…
Home Insurance coverage doesn't have to be complicated, but it can seem overwhelming looking at a policy or quote for the first time. You'll notice some coverages possibly coded to letters, while others are spelled out. Some will have a cost attached, others built in. What does it all mean?
A disclaimer about the below list…
As you have gathered, there are a LOT of different coverages offered for homeowners. In an effort to not completely overwhelm you and allow your eyes to glaze over, we kept this list to the absolute basics. Crawl before you walk…you get it.
Knowledge is Power
If you understand the coverages you will know if you are getting scammed into expensive extra add-ons or cutting coverage you truly need, just to save a couple bucks. Not only that, but you will understand enough to ask better questions to your agent, enhancing the service they can provide you on home insurance.
Have Izzy fetch you more information!
If you want to learn more details, use Izzy. Since there are so many different types of situations, Izzy will crack down and fetch you what is most relevant to you. Simple! Win – Win! Click the button by the picture of Izzy above or below.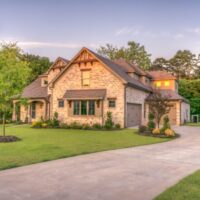 Homeowner's Insurance
Homeowner's Insurance covers your single most valuable piece of property, your home. It will protect your main structure as well as the things you keep in it. Typically these are package policies, which will cover both damage to your property and your legal responsibility for any injuries or property damage you or members of your family cause other people.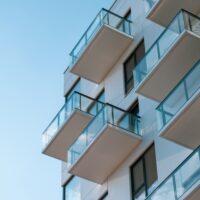 Condo or Co-Op Insurance
Condominium and Co-Op Insurance will include many of the same coverages as a Homeowner's policy. It will also cover additions and alterations, fixtures and installations within the perimeter walls, floor and ceiling of the unit. The main difference is that the condo owner is not responsible for the building, since the condo association will be responsible for that coverage. Specific responsibilities vary, so be sure to check your building's by-laws.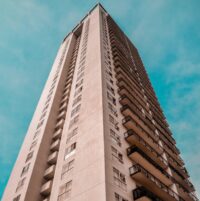 Tenant's or Renter's Insurance
Tenant or Renter's Insurance is designed for those who rent an apartment, condo or home. It will include many of the same coverages as a homeowner's policy; the main difference is that a person who rents does not need to protect the building, since the landlord is responsible for that coverage. You will see protection for your personal property as well as liability coverage.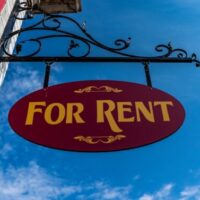 Rental or Landlord's Insurance
Rental or Landlord's Insurance is designed for those who own a home, condo or co-op, but rent the location out to a tenant. It will include many of the same coverages as a homeowner's policy; the main difference is that a landlord only has limited personal property at that location and is not responsible for insuring their tenant's personal property. A landlord will typically require a tenant to have their own tenant's policy which will ensure that there is liability coverage for everyone, just in case of a lawsuit.
A Sampling of Specialty Coverage
So, Now That You Know The Basics…
How Can We Help You Further?
Reach Out To Our Expert Agents
Don't want to explore the site? Sick of reading this home insurance mumbo-jumbo? No worries, we are here to answer your questions. We're open: Monday – Friday from 9am-5pm. Or Just Make An Appointment!
Keep On Learning…
Okay, so now you're an expert on the basics of home insurance. Time to face Izzy and test your knowledge!
Just answer a few questions from Izzy: He will fetch the best information for your specific needs and concerns. He also has plenty of tips and tricks on how to save that cash, ready to be dug up just for you.
Get A Home Quote Instantly!
Our simple, yet powerful, SAI Quoting System is ready to take your detailed information, run it through a bunch of our companies and spit out some home insurance rates!
*We can only provide instant rates for the states in which we are licensed*