Personal Auto Insurance 101
So, you're looking for Automobile Insurance?
Ahh yes, the hated but necessary evil of owning a car. You got that right, it's that mandatory auto insurance! The state makes you buy coverage, and if you have a loan or lease on the car, the bank will make you buy coverage too… All for that glory of transportation independence!
And that auto insurance, it sure gets pricey. I mean, sure, cars nowadays are pretty much high tech computers on wheels… Some of them even drive themselves! On top of that, some cars can cost more than a starter home, so it's no wonder insurance prices keep going up and up.
So here you are, a happy human, who spent days searching for the perfect car that matches your personality, and you are finally ready to put that money down and take home your new ride. But, uh oh, the dealer asks for an auto insurance id card. Oh, and since you couldn't pay for that car in cash, the bank is also requesting proof of that coverage.
With all these crazy insurance terms, where do I start?
How do I go about finding a great auto insurance policy?
All without breaking the bank?!
Will I really be protected if something happens?
---
Before we begin, are you already an expert on the basics?
We are excited to shower you with all the best tips and advice, but first, you need to have a basic understanding of insurance and coverages. If you believe you are already an auto insurance wiz, feel free to pass our coverage breakdown below and skip ahead to the good stuff…
Such as how to keep those sacred dollars in your pocket without leaving yourself unprotected! Face off against Izzy, testing your knowledge while allowing him to fetch your personalized breakdown of auto insurance tips & tricks. Izzy's obsession with insurance allows him to measure your risk and help show you all the ways you can save money without sacrificing coverage.

Just answer a few questions to face off against Izzy, he loves insurance and can't wait to fetch you some useful knowledge he buried. Woof!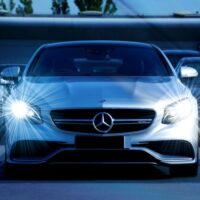 A Little Note About Auto Insurance Coverages
Auto Insurance coverage doesn't have to be tricky, sometimes just knowing what all that insurance jargon means could help you understand exactly what you are paying all this money for.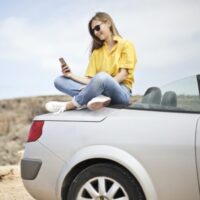 Knowledge Is Power
If you understand the coverages you will know if you are being tricked into expensive extra add-ons or even cutting coverage you truly need, just to save a couple bucks. Not only that, but you will understand enough to ask better questions to your agent, enhancing the service they can provide you.
Protection For Injuries And Other's Property
Protection For your Vehicle And Expenses
Other Important Insurance Terms And Notes
Split Limits and Combined Single Limits refer to your coverage type on Bodily Injury or Property Damage Coverage.
Split Limits are just that, they are split and broken up into different limits for different situations. They usually follow the format A/B/C : "A" will be the max coverage on Bodily Injury Liability Per Person, "B" will be the max coverage on Bodily Injury Liability Per Accident, and "C" will be the max coverage on Property Damage.
Split Limits allow for you to choose how much coverage for each situation. Some companies will offer either split or combined limits, and others will offer both.
Combined Single Limit brings all the limits under one number. That number is the maximum amount the company will pay for all liability from one accident.
For Example: If you have 50,000/100,000/50,000 – that means you have $50,000 max bodily injury per person, which then caps at $100,000 max bodily injury per accident and $50,000 max for physical damage. If you have $300,000 Combined Single Limit, you have up to $300,000 max for the whole accident, whether it be for bodily injury or property damage.
So, using the example above…If you get into an accident and the other car has $75,000 worth of damage. The driver and two passengers in that car, EACH had $50,000 in bodily injuries. You would be at a total of $150,000 in bodily injury damages.
So, the split limits in the example above would max out at 100,000 for bodily injury per accident, and max out at 50,000 for property damage, paying a total of $150,000 for all damages. Yet, the combined single limit above does not max out until you get to $300,000, so it would pay a total of $225,000.
Deductibles are what your portion of the claim will be. They are generally attached to a coverage in auto insurance. Auto Deductibles are usually for Comprehensive and Collision coverage as well as full glass coverage at times.
Generally, the higher the deductible, the more you can save on premium, however, at the time of loss, you will be subject to that out of pocket expense.
So, Now That You Know The Basics…
How Can We Help You Further?
Reach Out To Our Expert Agents
Don't want to explore the site? Sick of reading this insurance mumbo-jumbo? No worries, we are here to answer your questions. We're open: Monday – Friday from 9am-5pm. Or Just Make An Appointment!
Keep On Learning…
Okay, so now you're an expert on the basics of auto insurance. Time to face Izzy and test your knowledge!
Just answer a few questions from Izzy: He will fetch the best information for your specific needs and concerns. He also has plenty of tips and tricks on how to save that cash, ready to be dug up just for you.
Get An Auto Quote Instantly!
Our simple, yet powerful, SAI Quoting System is ready to take your detailed information, run it through a bunch of our companies and spit out some rates!
*We can only provide instant rates for the states in which we are licensed*