Defensive Driving Class
Welcome to our all new online defensive driving program by Improv Comedy Club! We hope you will enjoy this entertaining class to get up to 10% off your automobile insurance. In some states you can even reduce up to 4 points off your driving record.
Remember, if you have multiple vehicles and multiple drivers, you need to have at least one driver per vehicle take the course to get the full discount! Our link below will apply our super special SAI discount automatically! Questions? Feel free to reach out.
New York Drivers
The NY Defensive Driving Class is open to all drivers in NY. You can also take the course if you are an out of state driver and have a need for it. You will receive up to 10% off your liability and collision automobile insurance premiums and up to 4 points will be reduced off your license. The class is 5 and a half hours by NY State guidelines, and you will have 30 days to complete the course at your own pace. The course is valid for 3 years of savings!
Florida Drivers
The Florida Mature Driver Improvement Course is open to Florida drivers over the age of 50 years old. You will receive up to 15% off your liability and collision automobile insurance premiums for 3 years! The course is 6 hours and approved by Florida DHSMV. See our note in the red box about traffic school that you can take to dismiss your traffic ticket or moving violation.
Drivers In Other States
Most of our clients for defensive driving are in NY or FL, but if you live in a different state, you can still use our link to take your state approved course. Just follow the link below and check out all the courses offered!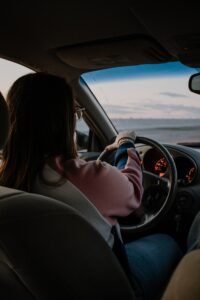 Florida Traffic School
Florida offers a specific traffic school course just for when you get a ticket. This course is like a little "get out of jail free" card. Dismiss your traffic ticket or moving violation and eliminate the points from your driving record! You can also find the court-required courses here:
Set An Appointment
Hate talking to a faceless person over the phone? Rather meet up face-to-face and put a smiling face to a name? Whether you want to come to our office, want us to meet you, or want to see us through your device in a virtual meeting, we have the options you are most comfortable with.
Call An Agent
Don't want to explore the site? Sick of reading this insurance mumbo-jumbo? No worries, we are here to take your call and answer your questions. We're open: Monday – Friday from 9am-5pm.
Sign Up For Our Newsletter
"*" indicates required fields